How to reach us
We prefer you email us at info@goldfinch.dk to contact us. We respond within 36 hours (excluding holidays).
Our phone line is reserved for those who have (or would like to have) a booking for today, so if you need to speak with us, our phone line is open between 14:00 – 23:00 daily.
Please note that our staff are in the restaurant serving guests at the same time, so we can only assist with the current day's bookings over the phone. All other questions will be directed to email.
How to find us
Find us in the backyard behind Esmee.
Stop by whenever; We always leave room for walk-ins if you are feeling spontaneous!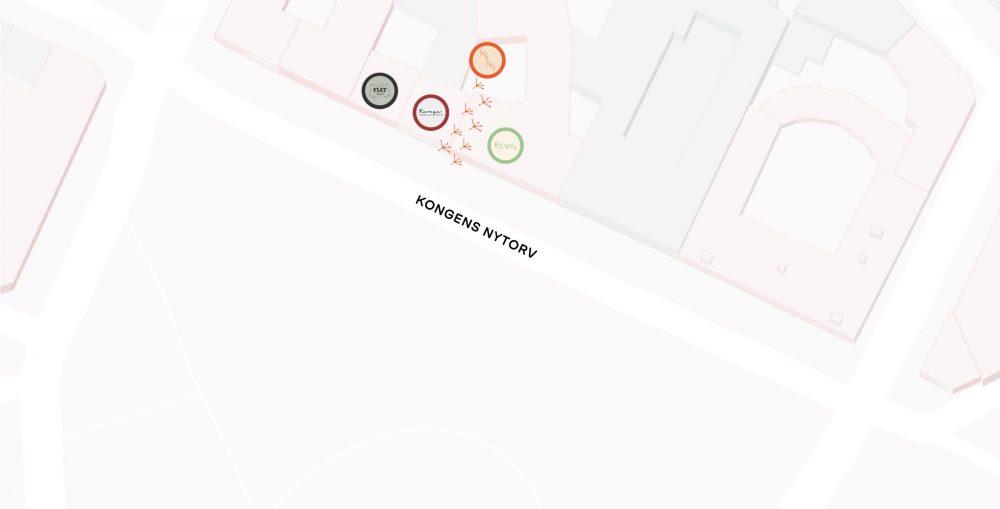 Contact
Adress:
Kongens Nytorv 8, st tv
(in the backyard behind Esmee)
1050 Copenhagen
Email: info@goldfinch.dk
Phone: +45 3164 6661
Opening hours
Monday

17.30 – 24.00

Tuesday

17.30 – 24.00

Wednesday

17.30 – 24.00

Thursday

17.30 – 01.00
Friday

17.30 – 02.00

Saturday

17.30 – 02.00

Sunday

17.30 – 24.00
Our full menu is available everyday between 17:30 – 22:00.
Thursday – Saturday from 22.00 – 24.00 the kitchen will be serving an abridged menu of snacks and smaller dishes.
Last round in the bar is 30 minutes before closing.